PrimeTime Learning and Sequel Solutions Inc. have recently entered into an 'alliance' to better serve the educational product/service needs of Grade 12 students in Alberta.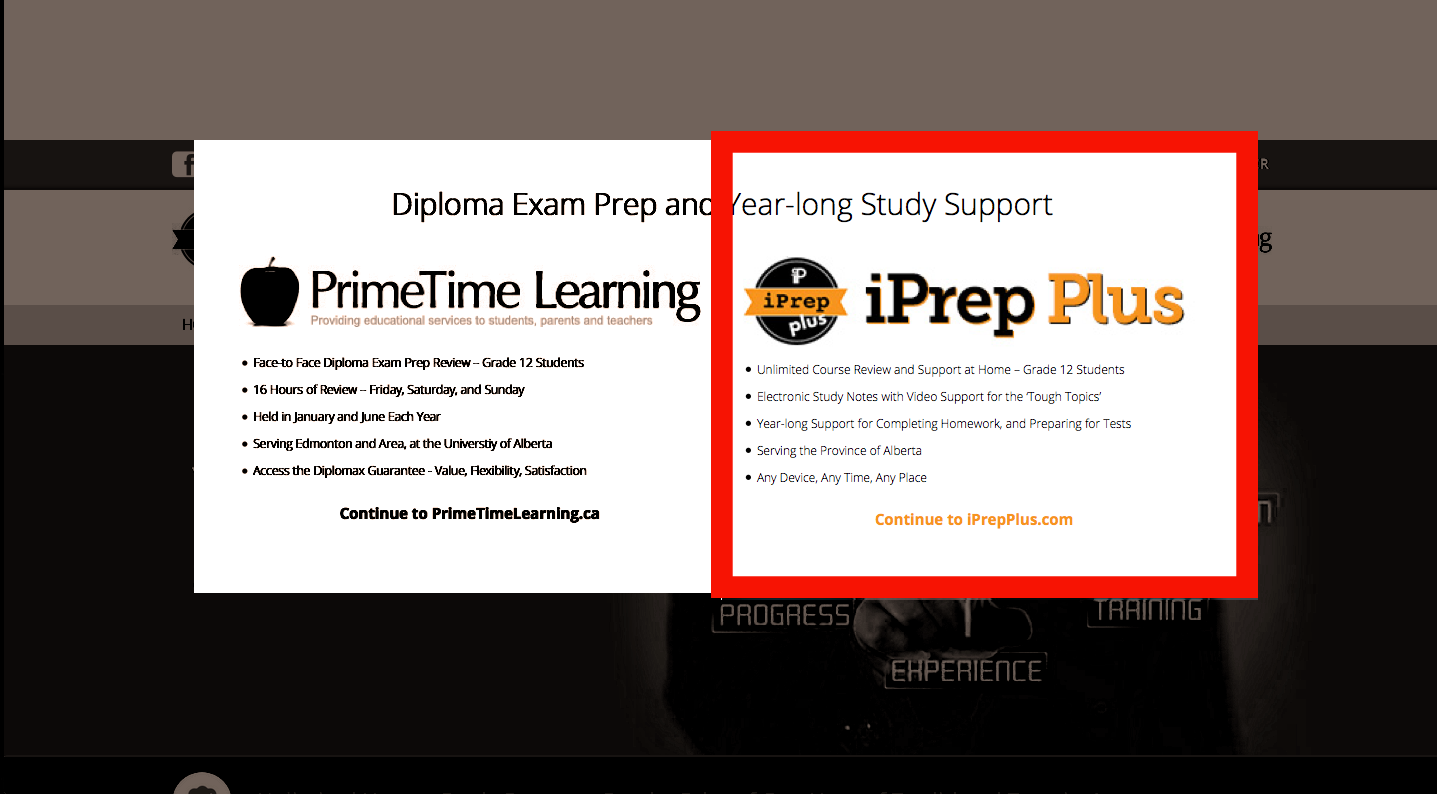 To commemorate the alliance, Sequel Solutions Inc. is offering students who purchase four or more iPrep Plus resources a complimentary copy of the 58 page electronic resource 'Finding Employment'.
Students who order four or more courses will have 'Finding Employment' automatically included in their package of courses. As with all iPrep Plus resources, 'Finding Employment' will need to be saved and/or printed for future use.
In completing the personal analysis found in 'Finding Employment' you will have:
Identified your personal and professional strengths; become aware of your skills and their alignment with your desired career or job.
Completed a marketplace search for employment opportunities; become familiar with the documentation required in applying for a job and completing a resume.
Reviewed the steps in the interview process; accessed 'hints' for making your job interview a 'success'.
Looked at suggestions for keeping a job; determined what needs to change if you are at first 'unsuccessful'.
Find your ideal summer job, volunteer opportunity – or take steps towards securing a permanent job in your chosen career path!
Check out the web site www.iPrepPlus.com for the introductory price offer and many features!
If you are serious about your academic success – iPrep Plus and Diplomax are here to help you!
iPrep Plus – Year-long Support for Classroom Learning More than you imagined for less than you expected – electronic study notes and video support for tough topics! www.iPrepPlus.com
Diplomax – Your Premier Choice for Diploma Prep For Edmonton and area face-to-face review classes in January and June check www.primetimelearning.ca
Sequel Solutions Inc. (iPrep Plus) www.iprepplus.com