PrimeTime Learning and Sequel Solutions Inc. have recently entered into an 'alliance' to better serve the educational product/service needs of Grade 12 students in Alberta.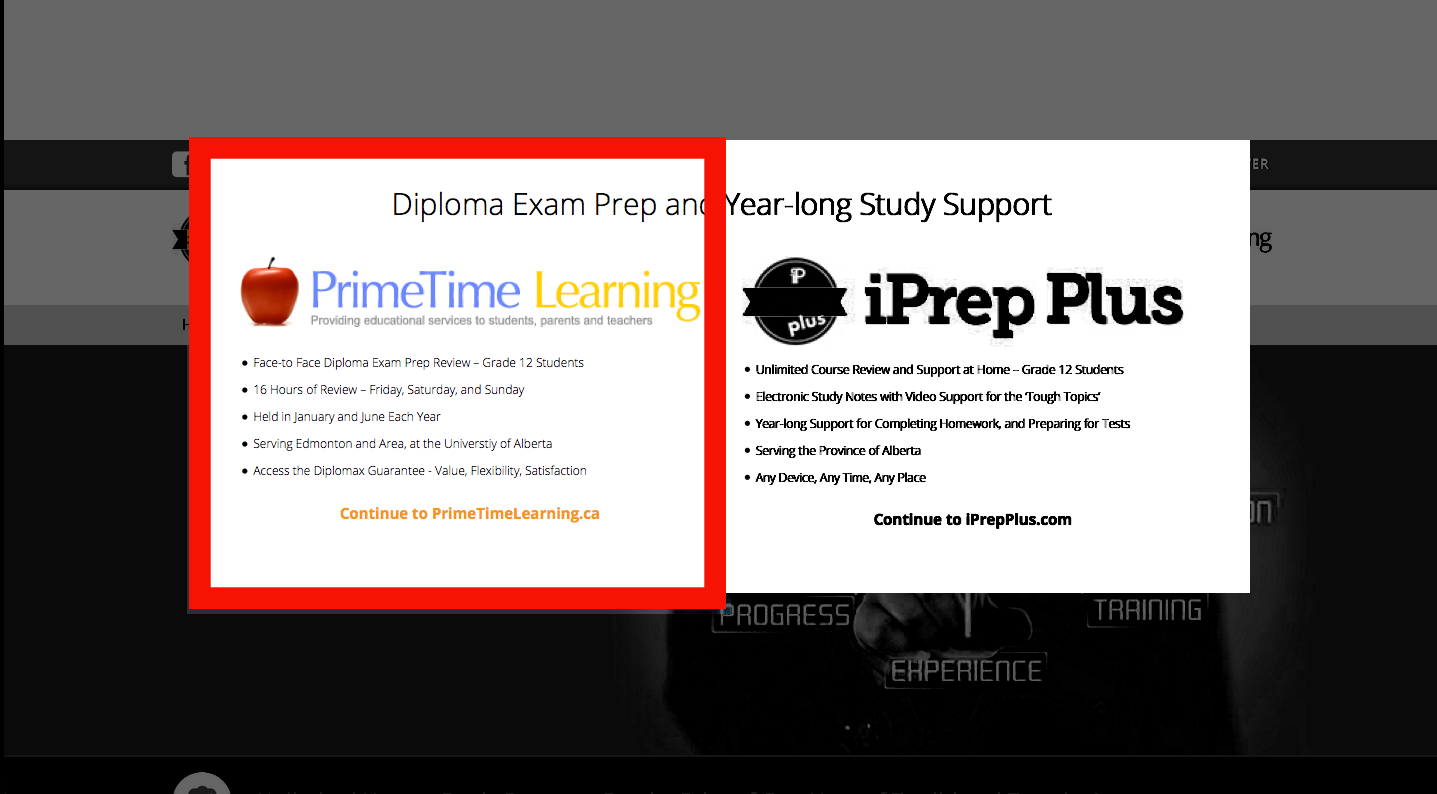 To commemorate the alliance, PrimeTime Learning is offering students who register for three or more Diplomax courses in a semester, an entry into a year-end 'scholarship draw'.
Eligible students will be informed by e-mail of their entry into the draw for one of four $250 scholarships. The draws will take place on June 30th, winners will be contacted, and results reported on the PrimeTime Learning website.
Winning students will have $250 to use in whatever manner they choose.
Some will choose to apply the funds to the many costs associated with tuition, or books and materials for their post-secondary education.
Others may choose to apply the funds to costs associated with entering their first career or job.
Still others may decide to 'reward' themselves with a summer vacation or trip.
The funds are provided to the winners of the draw with 'no strings attached' – please use them in the way you believe is best for you.
Check out the web site www.iPrepPlus.com for the introductory price offer and many features!
If you are serious about your academic success – iPrep Plus and Diplomax are here to help you!
iPrep Plus – Year-long Support for Classroom Learning More than you imagined for less than you expected – electronic study notes and video support for tough topics! www.iPrepPlus.com
Diplomax – Your Premier Choice for Diploma Prep For Edmonton and area face-to-face review classes in January and June check www.primetimelearning.ca
Best of luck! PrimeTime Learning (Diplomax)