Two of the province's most respected educational companies have recently joined forces - an ALLIANCE designed to provide GRADE 12 STUDENTS with an even STRONGER RANGE of PRODUCTS and SERVICES!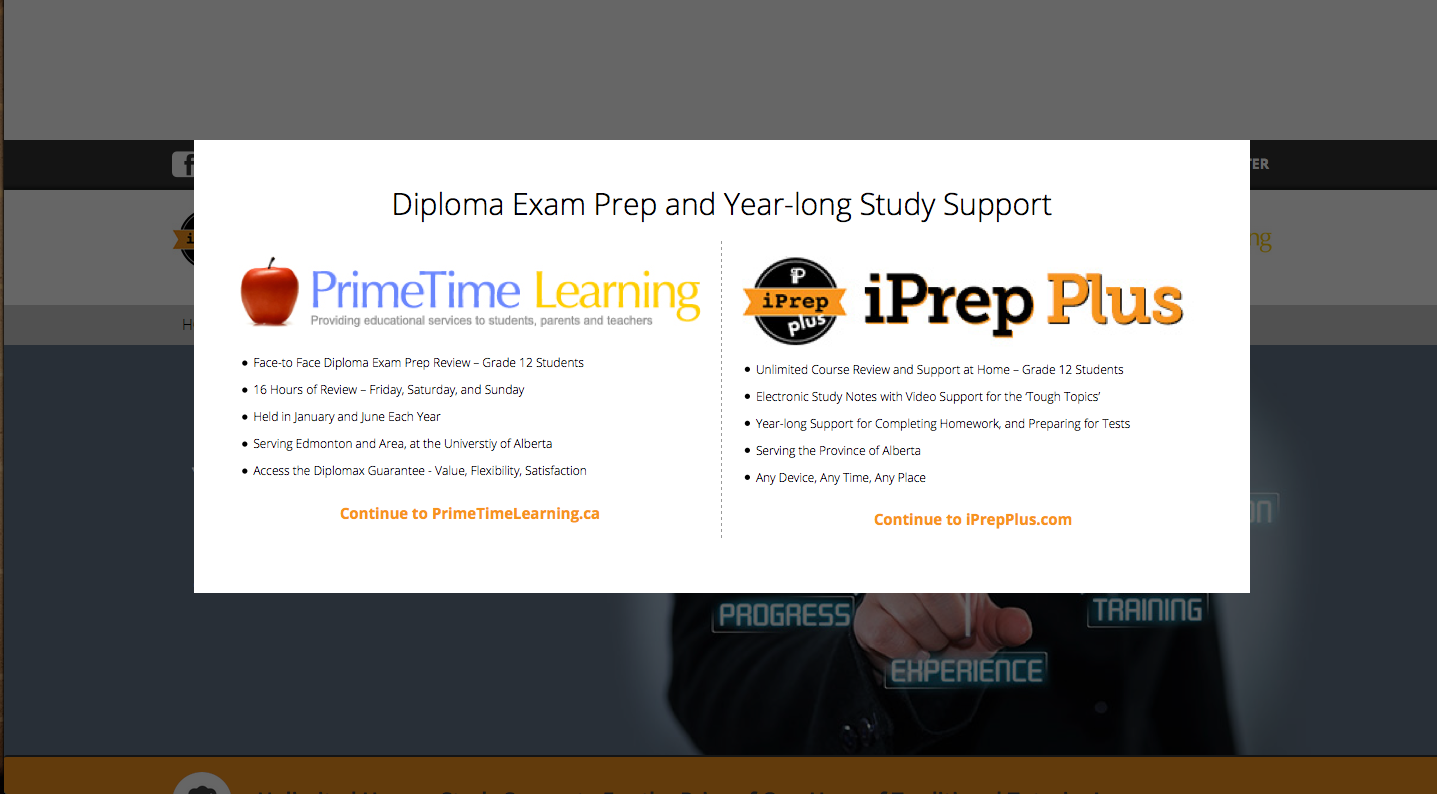 The unique, complementary services provided by Primetime Learning and iPrep Plus enables Alberta students to access Face-to-Face Diploma Exam Prep, as well as Year-long Study Support at Home.
PrimeTime Learning offers, through Diplomax - 16 hours of review for Diploma exam subjects, in January and June of each year, at the University of Alberta, in Edmonton.
iPrep Plus provides, through electronic Study Notes and Video Support for the 'tough topics', year-long support to assist in completing homework, preparing for term tests, and reviewing for diploma exams.
To celebrate their expansion of services, each company is offering students a SPECIAL OFFER when ordering multiple courses. Check out the details on the respective websites.
Check out the web site www.iPrepPlus.com for the introductory price offer and many features!
If you are serious about your academic success – iPrep Plus and Diplomax are here to help you!
iPrep Plus – Year-long Support for Classroom Learning More than you imagined for less than you expected – electronic study notes and video support for tough topics! www.iPrepPlus.com
Diplomax – Your Premier Choice for Diploma Prep For Edmonton and area face-to-face review classes in January and June check www.primetimelearning.ca