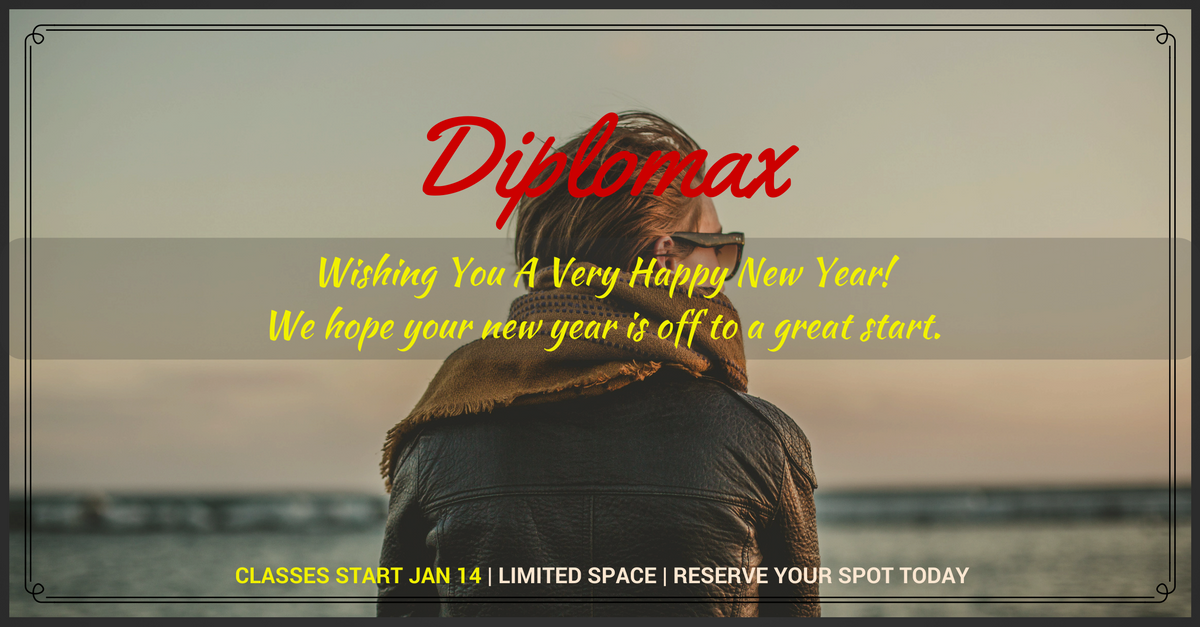 Whether you want to finish your first semester with a strong showing or start 2017 with a new self- assured manner, you can do BOTH by acing your diploma exams!! There is no better feeling than knowing you are well-prepared and ready to give it your all as you write your final test in your course – the DIPLOMA EXAM!! Your grades on each exam combined with your school grades will affect applications to post-secondary institutions, opportunities to secure scholarships, and employment opportunities.
As the first semester of your senior year in high school is coming to an end, be sure you end with a strong finish! Enroll in a two-day diploma prep class offered by DIPLOMAX.ca. Check out the many weekend classes that are offered this January at DIPLOMAX.ca Be prepared – don't be sorry!
Check out DIPLOMAX.ca for the schedule of review sessions, FAQs, facility photos, arriving for the first class, and to register in the class of your choice. Don't delay as space is limited!
DIPLOMAX.ca Year-long Support to Classroom Learning.